Nablus is located in the northern West Bank and is well worth your visit. It is 30 miles (49km) to the north of Jerusalem. Nablus' location is very important because it has connected trade routes throughout history. The city is inhabited by more than 126,000 people, while the city and its 56 surrounding villages reach a population of about 321,000 (2007 estimates). The name of the city comes from the Roman Emperor Vespasian who founded it in 72 BCE as Flavia Neapolis. Nablus is the third oldest city in the world.
Nablus is considered the economic capital of Palestine, and it is home to one of the largest Palestinian universities, Al Najah University, which was founded in 1918 as a primary school and later then became a college. The city is famous in producing the olive soap, knafeh which is the most famous oriental sweet in the Levant. Nablus also produces some agricultural products such as cheese and thyme.
During Islamic rule Nablus included a population of Arabs and Persians, Muslims, Samaritans, Christians, and Jews. The inhabitants of the city now are comprised of a majority of Muslims and minorities of Christians and Samaritans.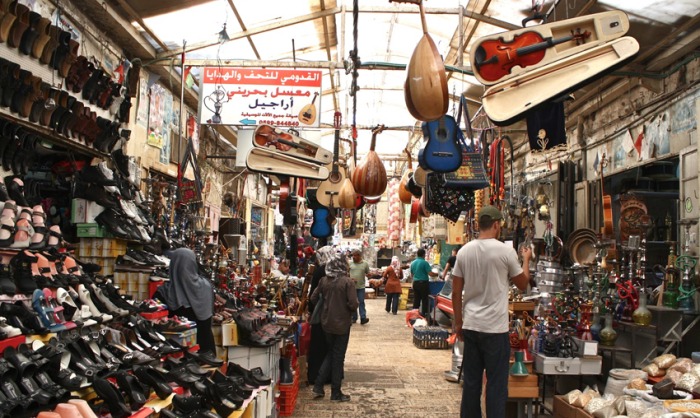 The Old City in Nablus has important sites going back to the 1st to 15th centuries. The Old City includes six major quarters: Yasmina, Gharb, Qaryun, Aqaba, Qaysariyya, and Habala. These quarters all have historical sites. In addition, the Old City has six hamaams (Turkish baths). Al-Shifa Hamaam was built 1624, and Al Hana Hamaam, located in Yasmina quarter, was built in the 19th century.
Because Muslims are the majority of the population in Nablus, and there are a number of mosques, such as the Great Mosque of Nablus, al-Tina Mosque, An-Nasr Mosque. Nablus is very similar to Damascus in Syria, and, therefore, it bears the name "Little Damascus".