Visit a Refugee Camp in Hebron, Palestine!
Would you love to visit a Palestinian refugee camp, and learn about the political realities and daily struggles there? Are you curious to hear the stories the residents tell about how they and their forebears fled during the war?
The Palestinian center – Go Palestine will organize a tour to one of refugee camps in Hebron (Al-Fawar Camp, or Al-Aroob Camp) with a tour guide who speaks English fluently. It is a great opportunity to get to know how the people there cope with living in this situation since 1948 and 1967.  You will hear many stories from these camp residents about how they were compelled to flee their villages out of fear during 1948 and 1967.
There are many stories regarding how people began living in conditions that are extremely difficult.  Although one can visit these camps on one's own, it is preferable to visit there with someone who is living there or by an organization that is able to arrange visits to these camps. The Palestinian center – Go Palestine often visits the camps and is an organization well-known to the refugees.
The Palestinian center – Go Palestine organize these visits so that our program participants are able to learn and experience first-hand a greater understanding (above and beyond newspaper reports!) of the camps and the people who live there. Our escort and guide is fluent in English and is able to effectively translate between camp residents and program participants.
You will have the opportunity to visit some of the families who live within the camps, talking to them and asking them questions about their daily lives and their thoughts. The families you visit will provide you with a fascinating opportunity to learn a little bit about life within the camps.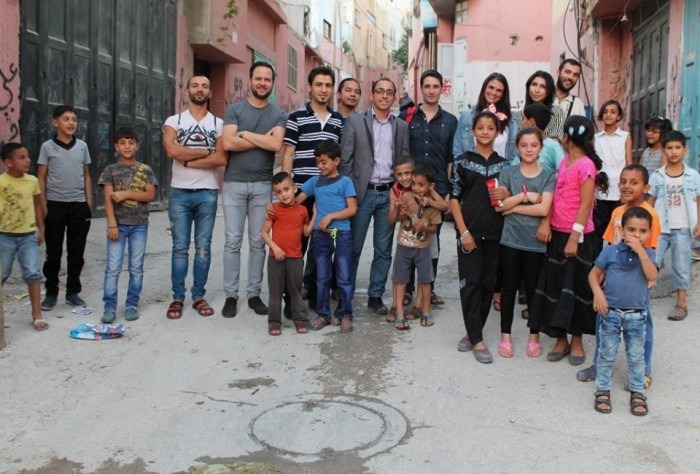 Is it safe to visit the refugees camps ?
Yes, it is safe.  You will be welcomed by camp residents since they eager to tell you about their situation and how much they suffer from being refugees within their own country. And remember, Palestinians are famous for their stellar hospitality! 
Duration of the tour
The tour takes about 5 hours, and begins in the afternoon. It includes a walking tour inside the camp and a familiarization of the camp history from our guide and escort, as well as one of the camp residents. You will be invited to one of the residents homes to drink coffee or tea, and where you will listen to their stories.
– Cost
The tour costs $70.00 (American) and includes the transportation to the camp. Lunch or dinner is also included.
– Cancellation policy
Cancel up to 24 hours in advance for a full refund.
– Meeting Point
We meet at the Palestinian center located on Ein Sarah street, Hebron.
How to register?
Please send us an email to Mr. Mutaz Tamimi, on his email to info@gopalestine.org with Visiting a refugee camp as subject line. We will then contact you back!
Our Facebook page: https://www.facebook.com/ExplorePalestine//
Follow us on Instagram: https://www.instagram.com/gopalestine/
Follow us on Twitter : https://twitter.com/goopalestine
Watch us on Youtube: https://www.youtube.com/channel/UCS7TDUHSo2ZduJn_JaQhDQA
Thank you very much! We would be happy to have you in Palestine